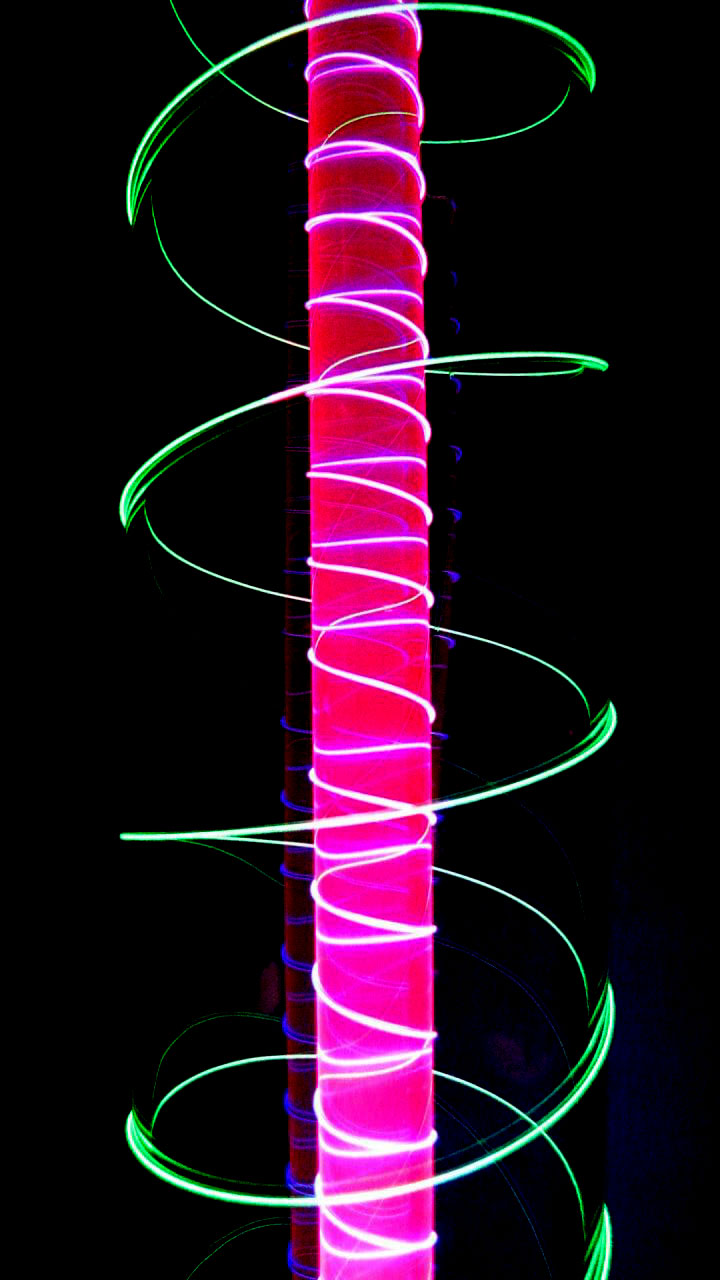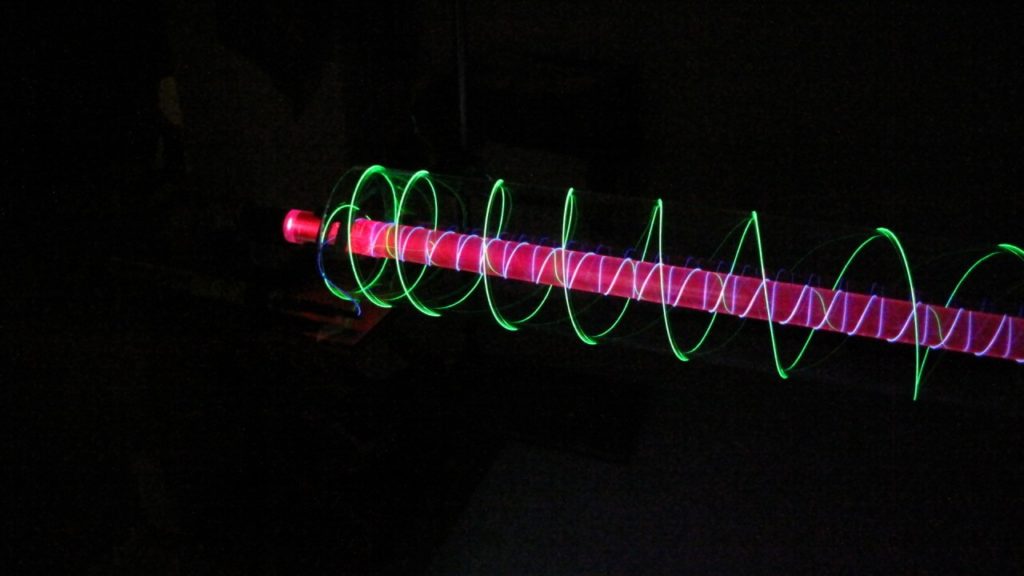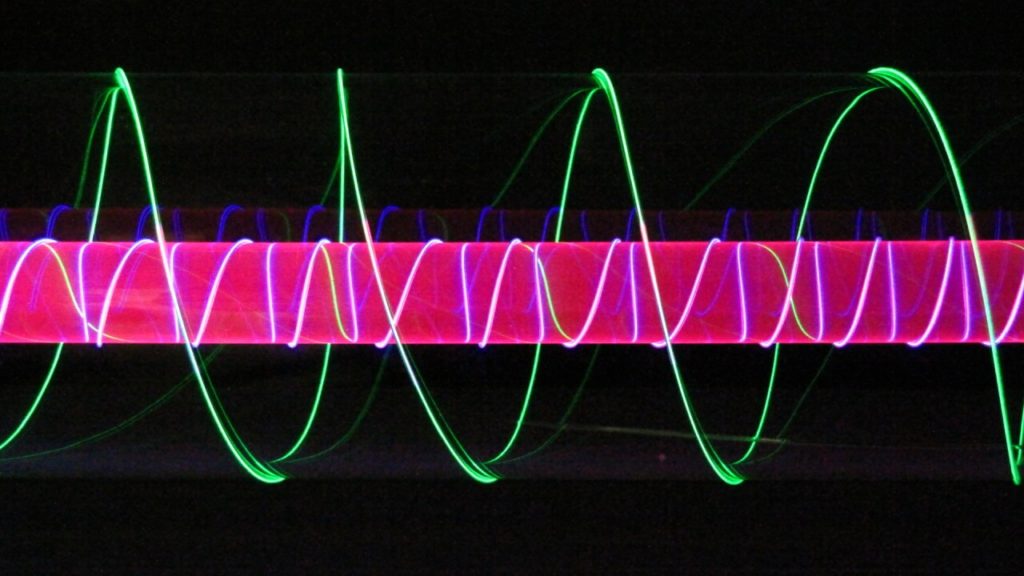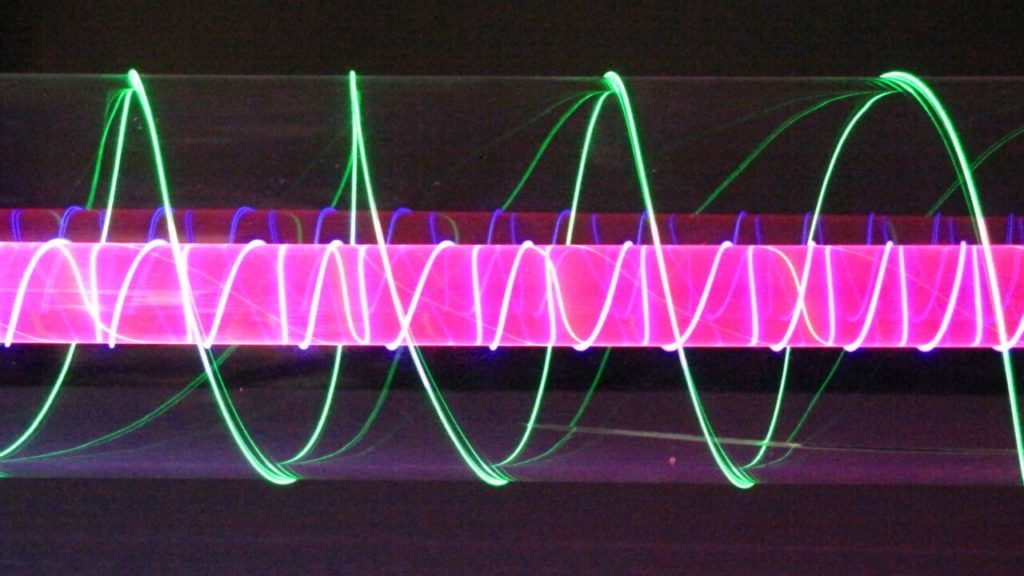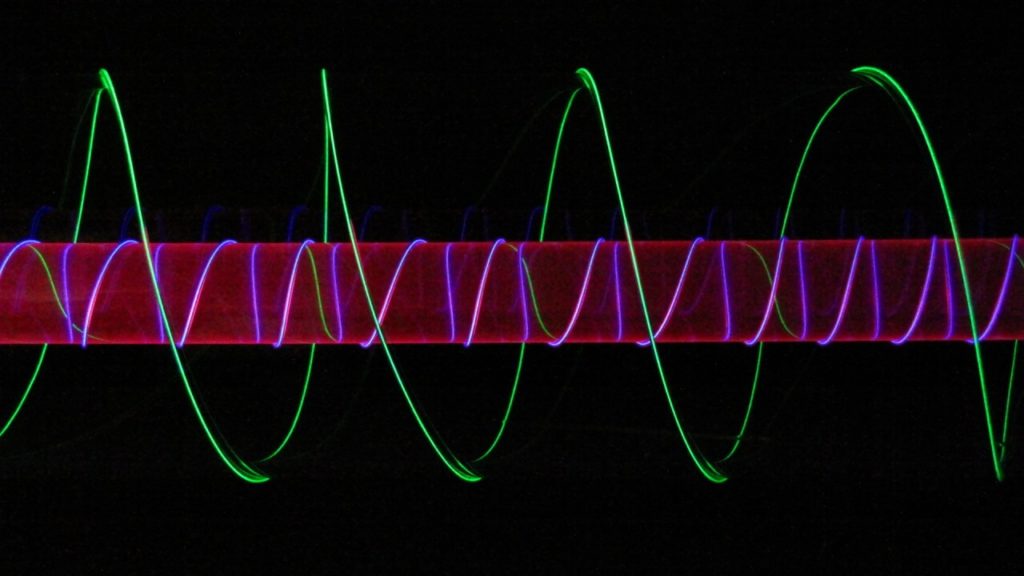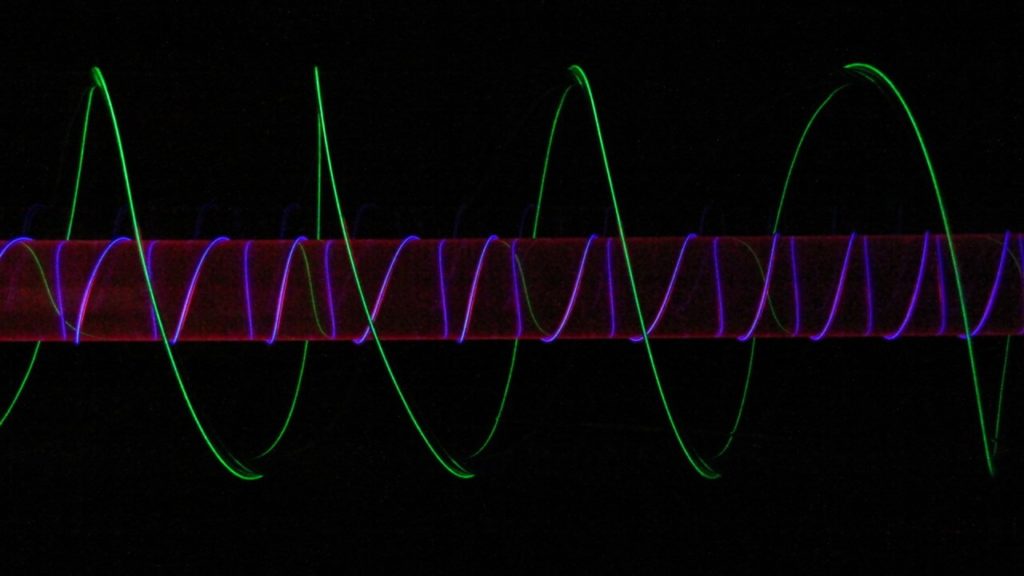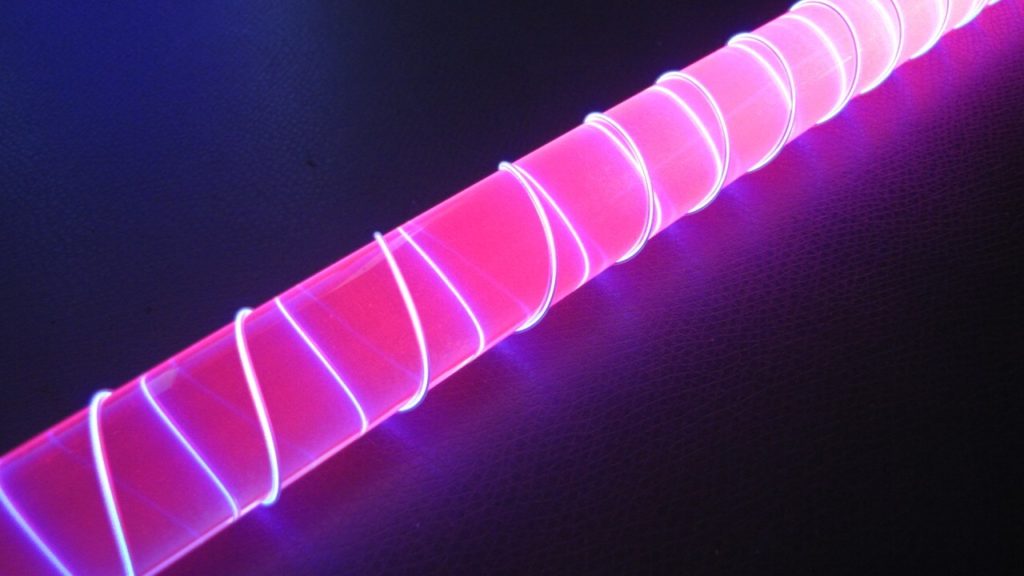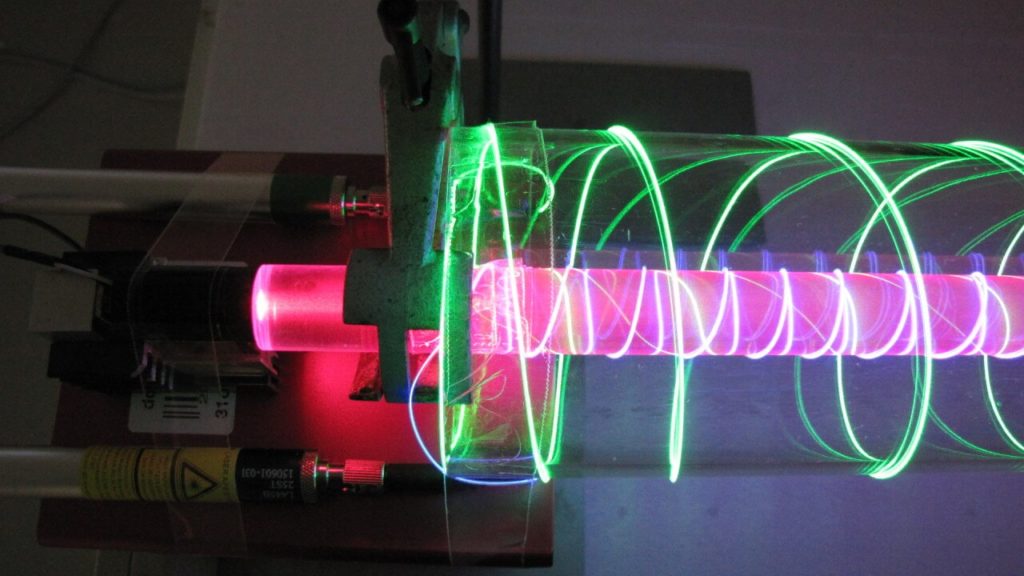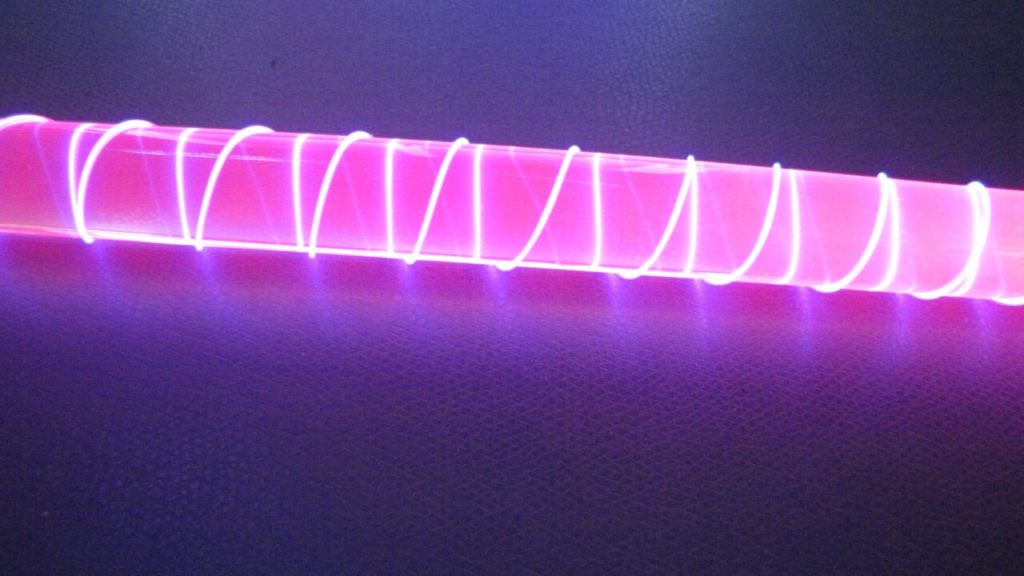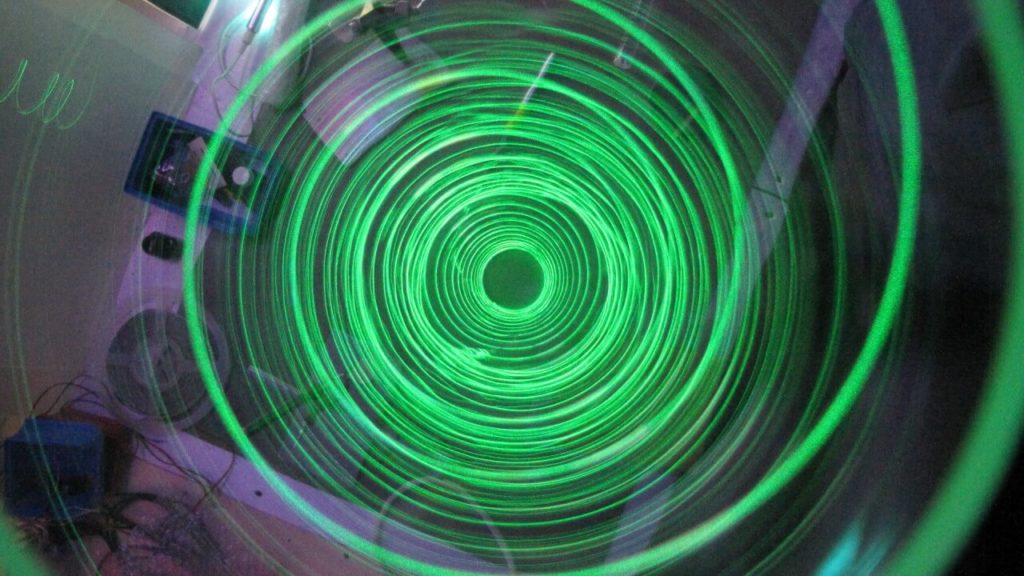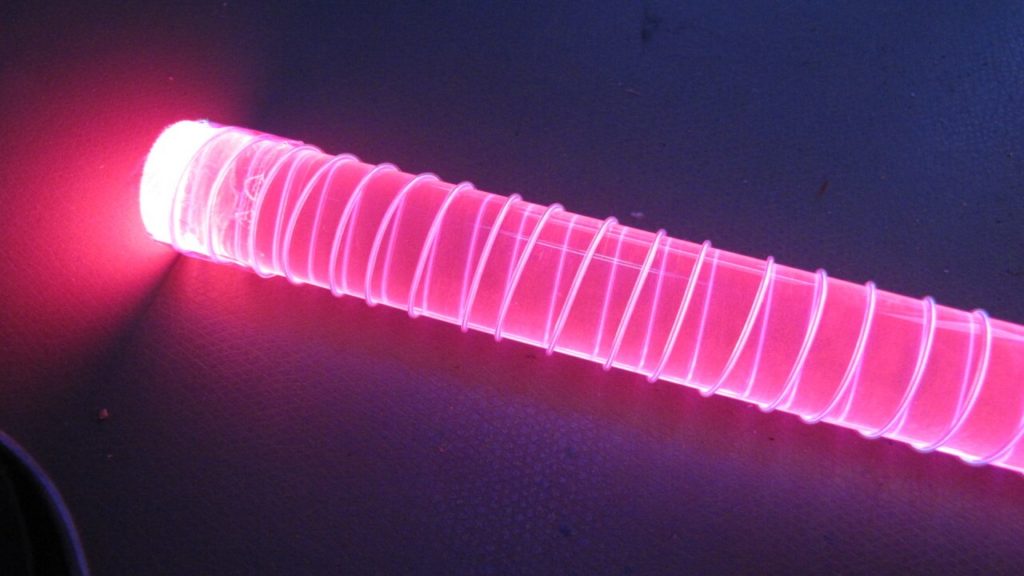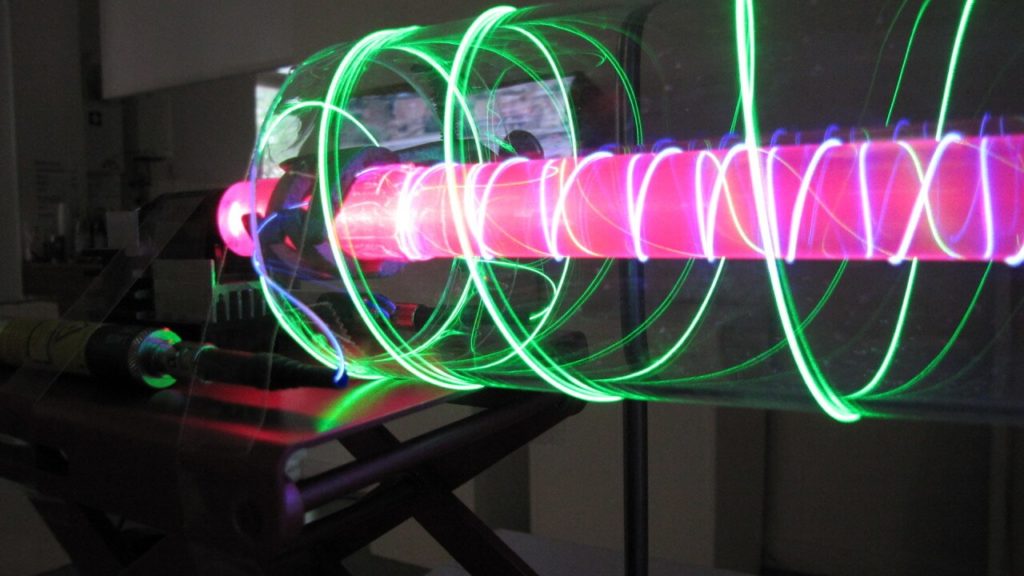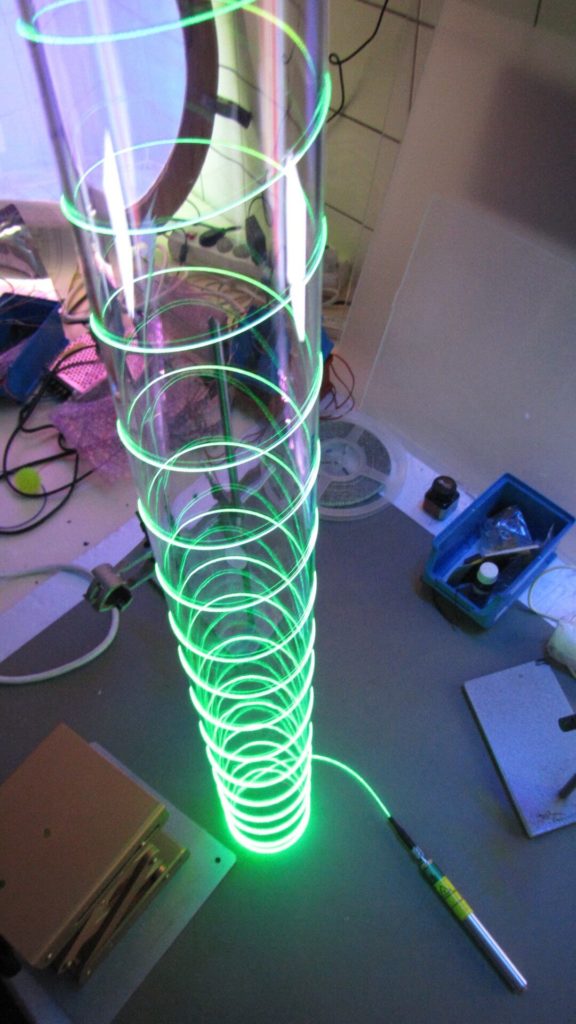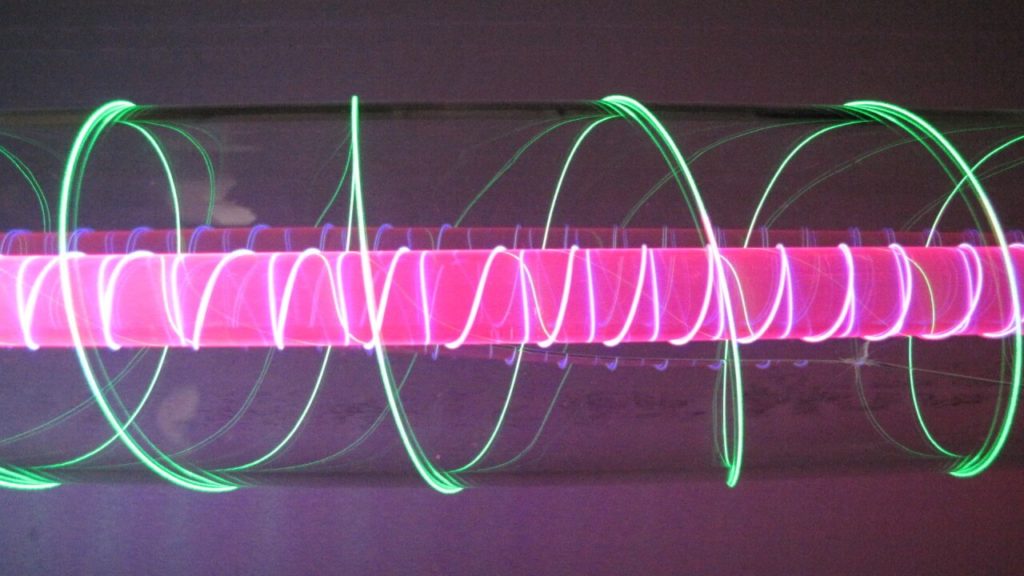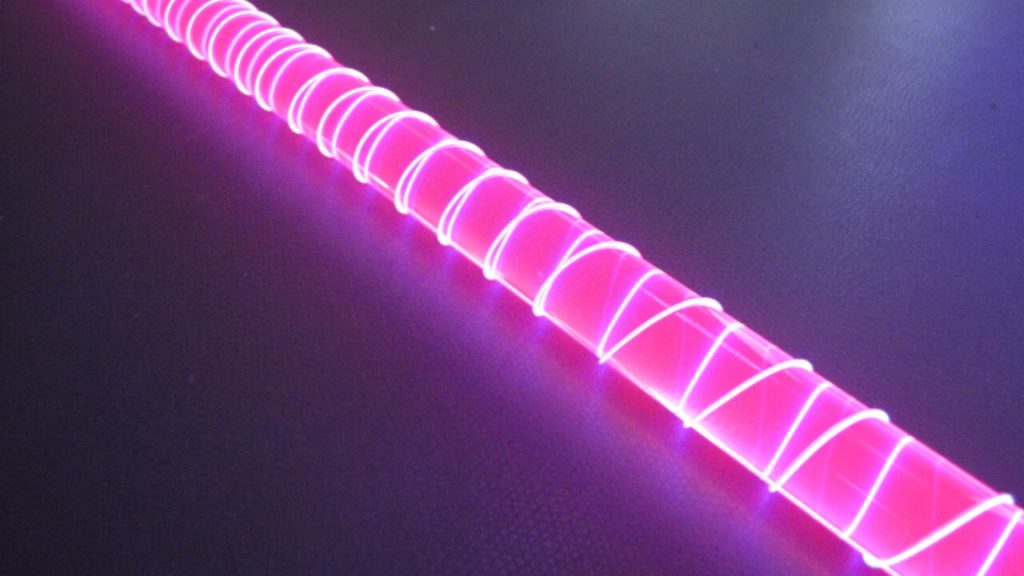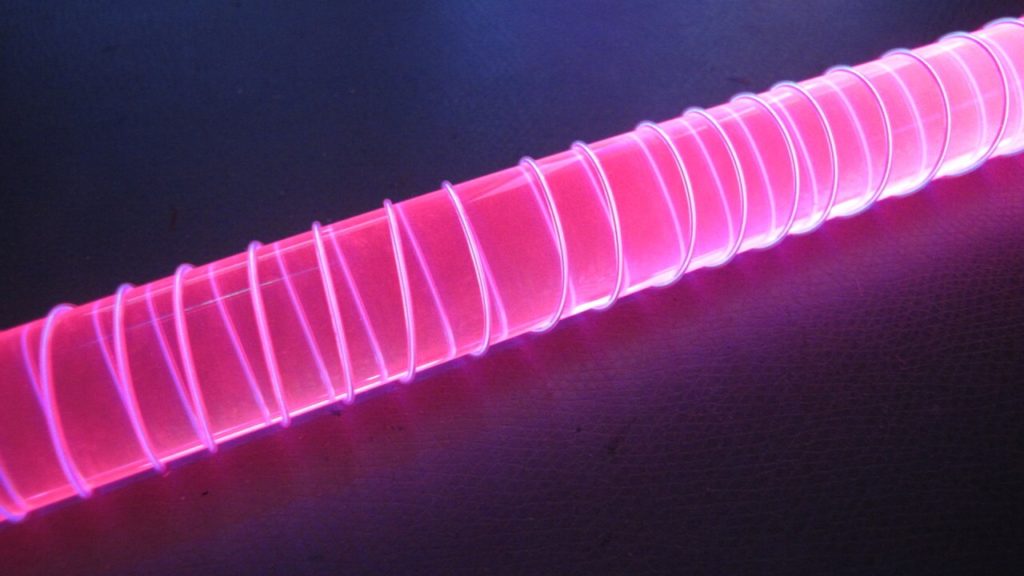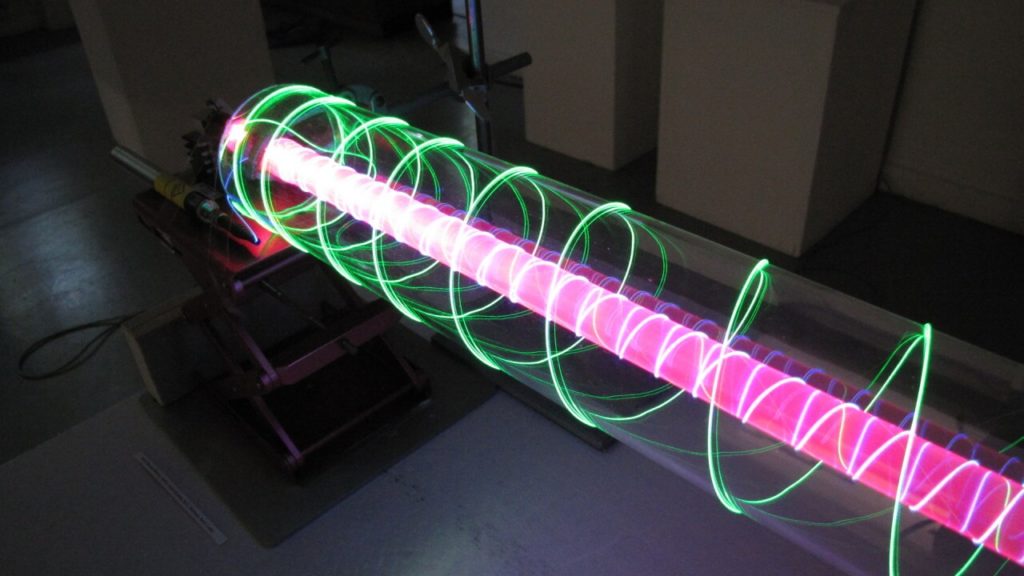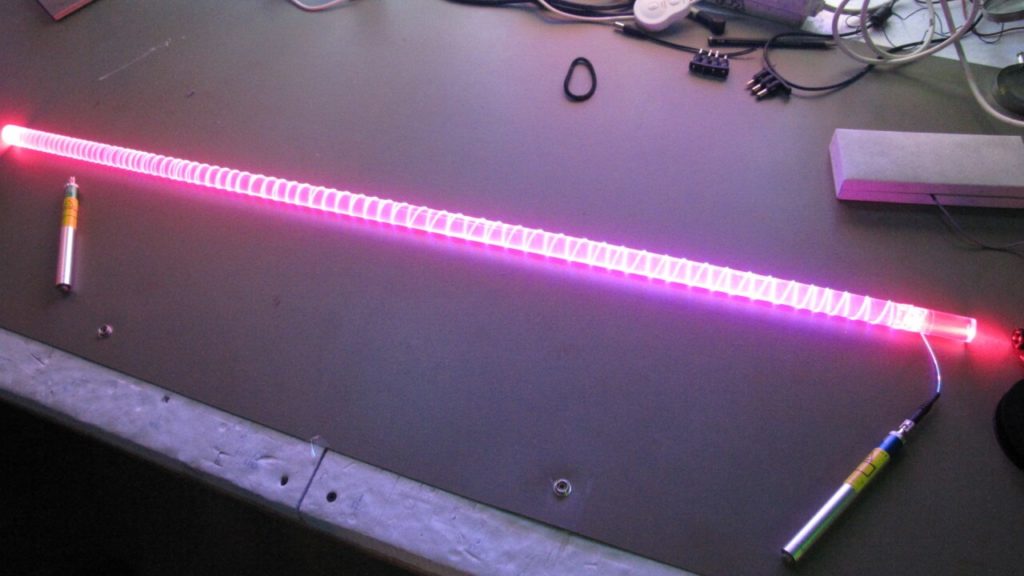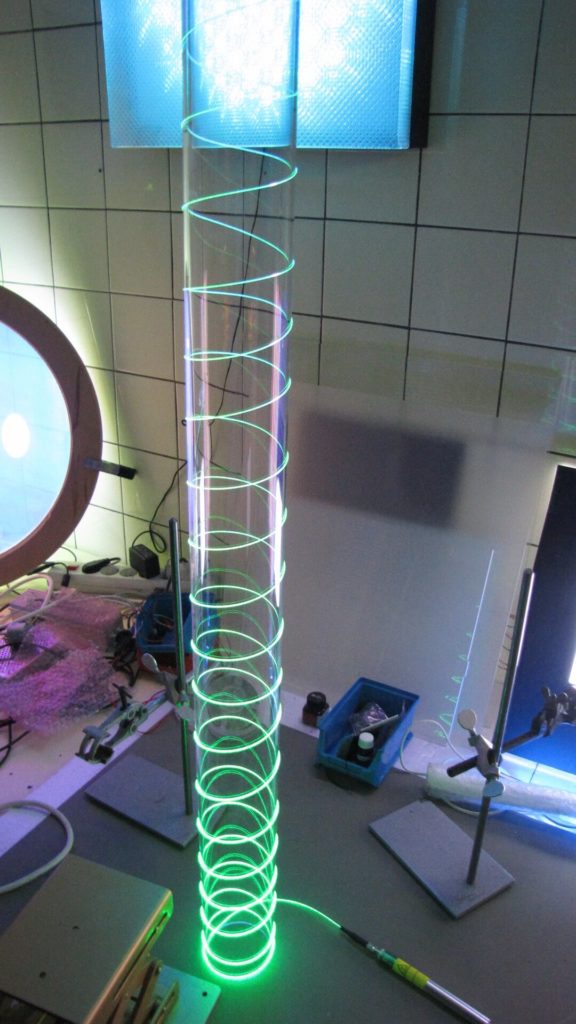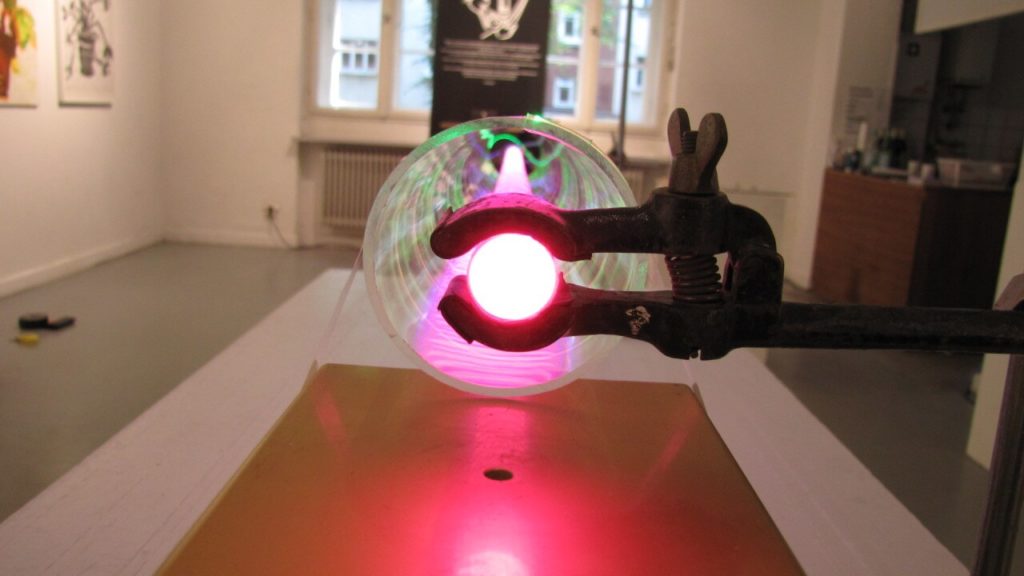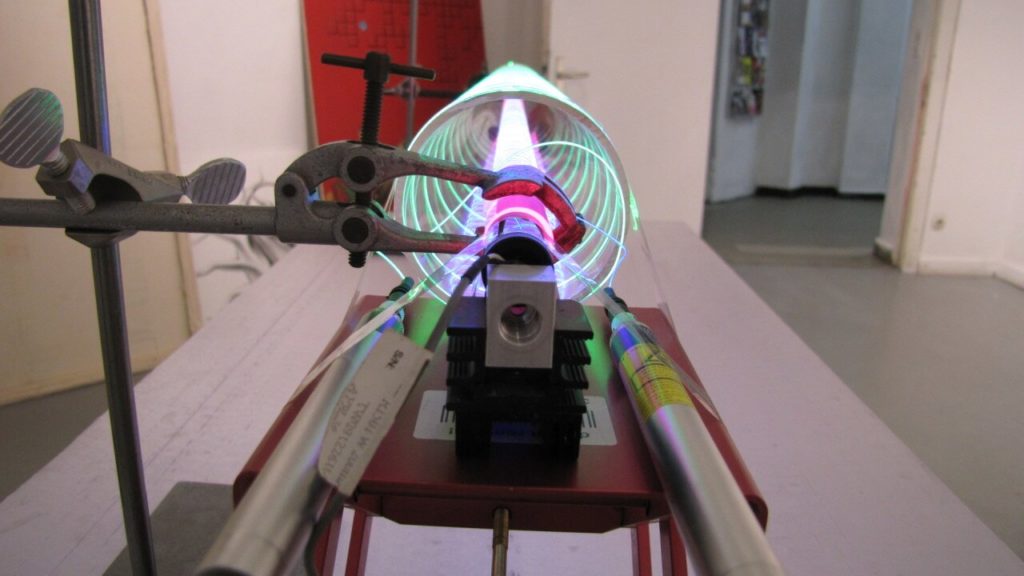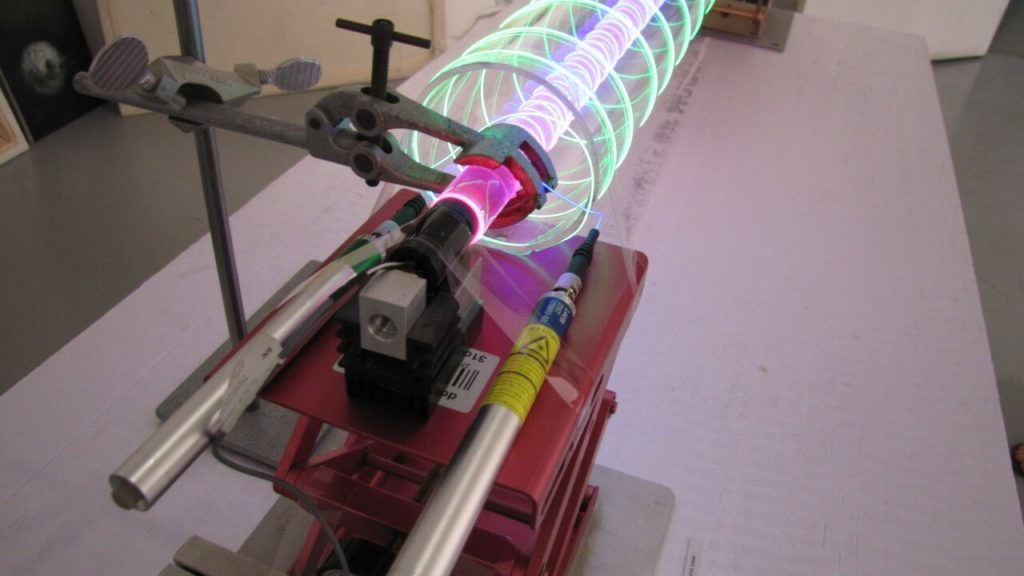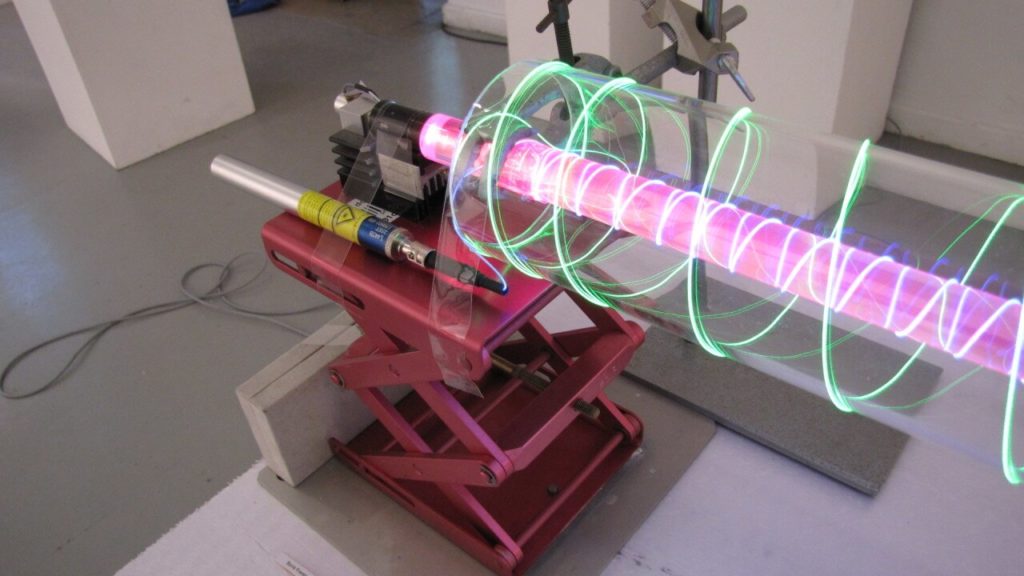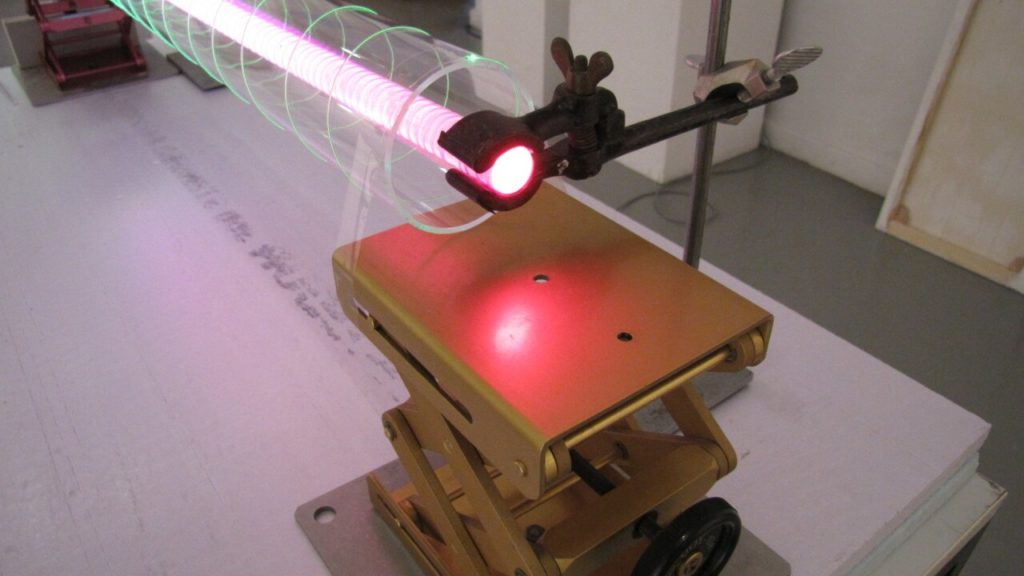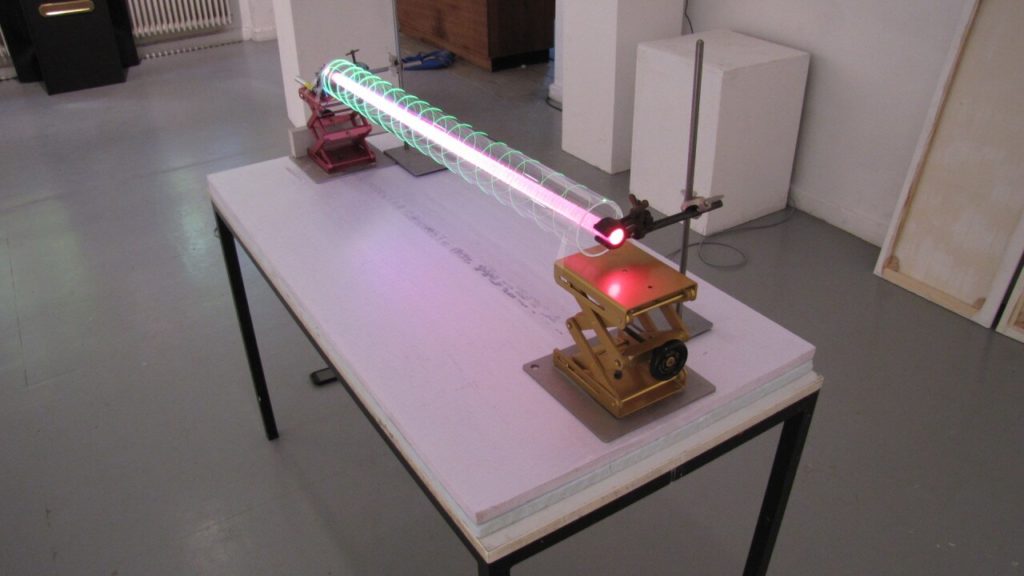 Helica, Tubus & Talea
First experiment with brandnew high-tech material, a special glass fiber that disperses light sent through it rather than channeling it without losses along the fiber – some great stuff! It is fed with laser light and the shine of the fiber preserves the sparkly glow unique to the coherence of laser light, an amazing effect, only to be seen live. This is work in progress for an experimental installation for the upcoming exhibition at the Frappant.
The experimental installation "helica, tubus & talea", made with Fibrance fiber, lasers and acrylic, an nice demonstration of the unique capabilities and visual effects by all the components combined. Happened at the group exhibition "100% Frappant" at the arthouse gallery Frappant in Hamburg Altona.
The material is Corning® Fibrance™ Light-Diffusing Fiber  – thanks for making this possible !